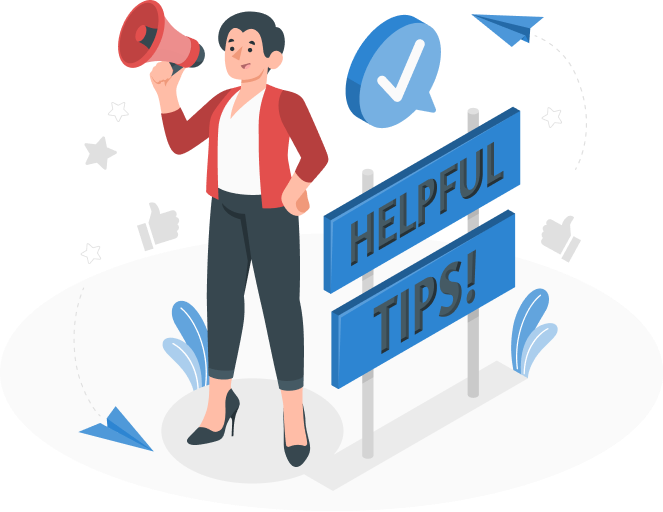 Frequently Asked Questions
We understand the importance approaching each work integrally and believe in the power of simple and easy communication.
Why we need a sourcing company?
Sourcing companies like Pangea manage the entire process of connecting businesses to overseas manufacturers. We find you the most suitable and reliable manufacturers. We offer product sourcing services by finding qualifying suppliers, developing samples, negotiating contract terms, completing quality control during production, and coordinating shipping.
What products can you source or produce for us?
Our sourcing process applies to absolutely any product category, and the blueprint for finding the perfect manufacturer is applicable to any type of manufacturer.We have experience in a breadth of different product fields such as homewares, construction/building supplies (Oak flooring, windows, fasteners), civil infrastructure materials, ceramics, cosmetics, fashion, pharmaceuticals, textiles, industrial components, consumer electronics, furniture, children's garments, glassware, packaging, custom molded plastics & so much more. We can find absolutely any product throughout Asia.
What is the product quality like?
Because quality is an incredibly important and difficult aspect to manage at such a distance, especially with the cultural differences, Pangea has both people on the ground to manage the production process and ensure the quality. Further to this, Pangea has formulated proven procedures and systems to greatly eliminate the risk involved. Pangea also has a pre-production sample produced which we require to be signed off on before commencement of production. This allows our clients to be confident in the factory's ability to produce the required products. We also work off a quality checklist which we formulate with your specific requests and feedback at the beginning and throughout the life of a project.
Can you provide the custom products?
That is not a problem! If you can provide Pangea with either a drawing, a sample, and or the product specifications, Pangea will be able to find an experience manufacturer that can produce it in the required manufacturing method.
How will my goods be delivered?
Pangea generally uses sea freight due to the weight and volume of goods. Once the goods have arrived and have cleared customs, then Pangea will arrange delivery out to your business premises. Pangea manages all logistics for you as part of our service. If there is ever an urgent requirement, Pangea is also able to arrange air freight for certain volumes. This is often done for light or high value items. Pangea is also able to arrange delivery to other states or countries so feel free to ask if this is what you require. Pangea has Clients all over the world so this is not a problem.
How do you choose/recommend the factory?
We base our recommendations off a combination of factors: How suitable they are to your exact requirements (product experience, MOQ, price, quality, certifications). We assess our overall experience in communicating with them (responsiveness), displayed competence, export experience (did someone say "find me the exact supplier to my favourite brand?") , factory size, the customers they previously served, production time and the state of their factory facilities.
Can you find us factories with particular accreditations or certifications?
Your wish is our command. Whatever your requirements, we will find the factory that meets your exact business/product/ethical needs.
If you want us to find a supplier with a particular certification, you must let us know which standard you'd like them to meet. We do this regularly, as some of our clients require organic materials certifications, pharmaceutical certifications, FSC timber verifications, and so on.
Can we visit the factory that you find us?
You have full power to contact the suppliers, and again we even give you their details for this! This is the entire basis of our service – to help you simplify the supply chain management in a more efficient and cost-effective way. You can contact them, visit them, and anything else. Having a team overseeing the ordering and keeping on top of production on a daily basis is where our value truly comes in – avoiding catastrophic headaches from arising.
Can you visit and audit my factories?
Of course! This is the whole idea behind having an entire global procurement team. We can visit your factories within 1-2 business days and perform a thorough audit of their facilities. We'll send you photos & videos of everything you want to see and can perform regular QC inspections to assess your products each time you make an order (before you pay the balance payment to your supplier). This way you know exactly what is being produced and exactly what to expect when your shipment arrives. If there are issues with your goods, then we can ensure the manufacturer rectifies these before they dispatch your goods.
How else do you help to mitigate risk for us?
We can put sales contracts together for your suppliers to sign – outlining defects, penalties for delays, production time and so on.
We have our multi-lingual teams draft these in your suppliers' own native language so that nothing is lost in translation.
By having your Pangea local team members visit your new supplier, having our team speaking with your suppliers' staff members in their own language, checking in with them regularly – all representing you and only you – this helps you build a strong relationship with your manufacturer. This is the best foundation for beneficial business practices.
Then, as soon as possible, we begin to leverage that relationship and reduce your cost of goods further – by renegotiating terms as your ordering behaviour becomes more prominent to your factory. Any extra % reduction after a few months is a pretty scrumptious bonus, right?
Do you deal in fair trade?
Anything that is important to your business, is important to our business. Our assessment of a factory always incorporates a set guideline of minimum standards, however for any additional core values in your business we will pose the correct questions to the suppliers and ensure that you are comfortable with the final supplier you choose to work with. If that means we drill them on staff conditions and request photos, videos, payslips or whatever – then we'll get them for you. Your desires set the framework for our project tasks.
What kind of businesses do you work with?
Pangea have work with a wide range of clients, from starts up through publicly traded companies.
Would you interest in Small business?
Given we have a range of solutions, we are well set up (and in fact have a good track record) of helping young growth companies with their sourcing needs. Where we have provided scalable production in the past it has been transformative for our clients.
By providing low MOQs, favourable pricing, quality samples, priority production, faster delivery to help our partners to be more competitive.
How the delivery of the products?
Our logistic services included importing to destinated countries, door to door services, warehousing and 3PL & FBA fulfillment services.
We have partnered with reliable sea & air freight company for more than 10 years. We are able to provide you the best possible sea & air freight cost.
You may either choose to ship to Australia or any other countries in the world or choose to use our 3PL & FBA fulfillment services, we will manage all logistics for you as part of our jobs.
How can you avoid the quality problem?
Since we put quality into a very important position which is also a thorny aspect to control, we notice that long communication distance and cultural differences might affect this the most in global sourcing and overseas business. Dealing with this problem, we have the unique advantage of having global teams right in our sourcing regions and affluent experience to set up a formulated procedure to greatly reduce the odds of quality risk happening. We will require approval from you for quality check by setting up pre-production samples before production starts. We can also work on a quality checklist that suits your specific requests and get back to you with the result throughout the entire process.
Will I get production status update?
Of course. A dedicated Account Manager will provide you production status update along the process.